Wallpaper has been used since before the 18thcentury to cover walls and as a decorative element for the interiors of homes. Wallpapers gained popularity during the Renaissance Era and were used as a popular alternative to tapestries.
During the time of the Renaissance Period, tapestries were affordable only by the rich classes. This made wallpapers a preferred alternative to cover the stone walls of homes. Wallpapers not only added colour to rooms but also served to add insulation to rooms – keeping rooms warm in winter and cold in summer.
Today, there are plenty of options when you are looking to upgrade the walls and partitions in your home – paint, wood, natural stone, plaster, fabric, mirrors, glass, and finally, wallpaper.
When presented with this choice, most people never have second thoughts – architects, interior designers, homeowners all go with wallpapers. Here, in this post, we walk you through some of the modern wallpaper options that are trending big time.
With our help, wallpapers can become the cheapest, easiest, and quickest way to decorate your house or any other place and make it cozy, fashionable, modern, and unique. Our new ranges of natural 3D stone wallpapers are the best options to update your wall. The natural-looking stone wallpapers are the perfect choice for adding aesthetic appeal to your home without emptying your pocket.
Let's see the advantages of using wallpapers in your homes:
1. Looks just like Natural Stone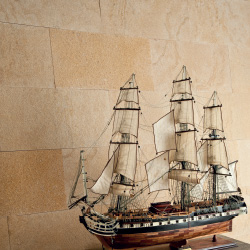 Here, at Slateskin, a leading 3D stone wallpaper supplier in India. The specialty of our wallpapers is that they are made with the latest printing technology, making them look just like natural stone. Our wallpapers also have textures that mimic natural stone. If you are looking to add stone features to your home, without breaking your budget, our 3D stone wallpaper in India are the best choice.






2. Adheres to all Surfaces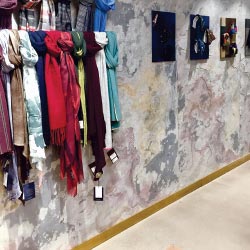 Wallpapers can be easily fixed to all surfaces, be it concrete, plaster, painted walls, brick walls, prefabricated panels, and more. There is no limitation on the type of surfaces you have to use the wallpaper.

The best part 3D stone wallpapers from Slateskin are extremely durable. They last for many years to come and are water-resistant. You can use them in rooms that are prone to moisture like bathrooms, kitchens, outdoor corridors, and more.
3. Easy to Install


Working with 3D wallpapers is quite easy. It does not require any expensive materials for installation or other special skills. By covering your walls with our natural stone wallpapers, you can save a lot of money and time. You don't have to hire professionals to do the job. You can do it on your own.

Even if you need professional help, reach out to Slateskin, and we'll connect you with the professionals in your neighbourhood.
4. Easy to Maintain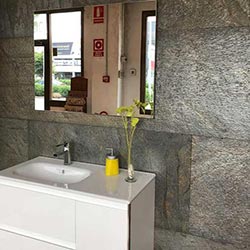 3D stone wallpapers are easy to maintain. All you have to do is wipe with a clean cloth or soft brush. And, your wallpaper will look good as new. Our 3D natural stone wallpapers are printed with the best technology, and they don't fade easily.

If your wallpaper gets dirty or stained, just mix regular home-cleaning detergents with warm water and wipe with a sponge or soft cloth.
5. Lasts for a Long Time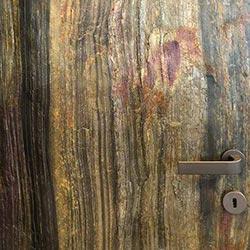 Our 3D natural stone wallpapers are printed with the latest printing technology using high-quality ink and source materials. Our wallpapers retain their colour and appearance for years to come. The lifetime of our wallpapers is 15 to 20 years, and even more with the right care and maintenance.







6. Easy to Remove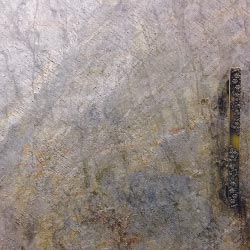 Wallpapers can be, if desired, easily removed, and then, on the same surface, you can paste other wallpapers or paint it. You can update the interiors easily without any much trouble.









7. Pocket-friendly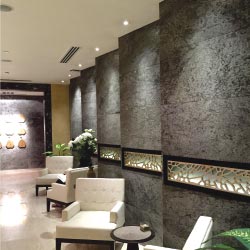 The best part is that stone wallpapers from Slateskin are budget-friendly. We offer some of the most competitive prices in the market. Get in touch with us to get a customized quote for your home renovation project.
All these features make our range of 3D stone wallpapers the best 3D stone wall covering in India. For product enquires, you can visit our website or mail us pm@decorslimstone.com. You can ring us at +91- 8285644444.