Are you a Bangalorean and looking for slate stone veneer supplier in Bangalore? Congrats, Google has led you to the right place. We are the leading slate stone veneer suppliers in Bangalore.
With a wide range of stone veneers and premium quality products, Slateskin is your go-to destination for all stone veneer needs in the garden city of India.
What does Slateskin Offer?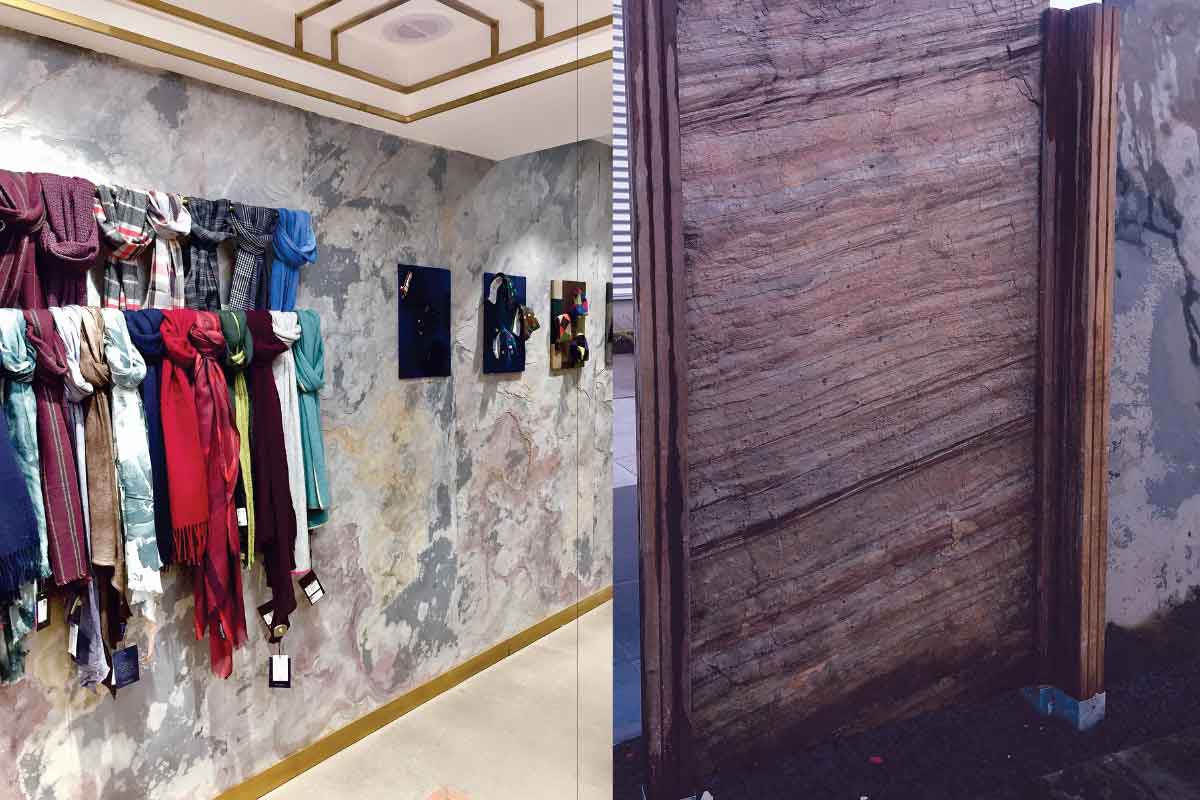 Anything and everything stone veneers. From flexible natural stone veneers to manufacture faux stone veneers, we've got it all. Our latest product range includes 3D stone Wallpaper, Natural Stone Wallpaper, Piedra Flex stone veneers, flexible stone veneers, translucent and illuminated stone veneers, and more. Exciting designs and pocket-friendly prices, we've got plenty to delight our customers.
Let's take a closer look at our best-selling flexible stone veneers
It is used for both interiors and exteriors. It works well for curved surfaces like pillars, columns, etc.
Our flexible stone veneers are made from different types of stones like marble, schist, and slate. It's an innovative material that is increasingly being used as a great alternative to heavy stone works and regular paints.
Our flexible stone veneers can be applied on all walls – drywalls, plywood walls, metal casings, wooden walls, concrete walls, etc. Apart from installing using frames and hooks, it can also be fixed using cement-styled adhesives.
Flexible stone veneers are used for finishing the facades of balconies, fireplaces, pillars and columns, garages, etc. Apart from home usage, it's also used for commercial buildings like restaurants, hotels, lobbies, offices, conference halls, etc.
How is it made?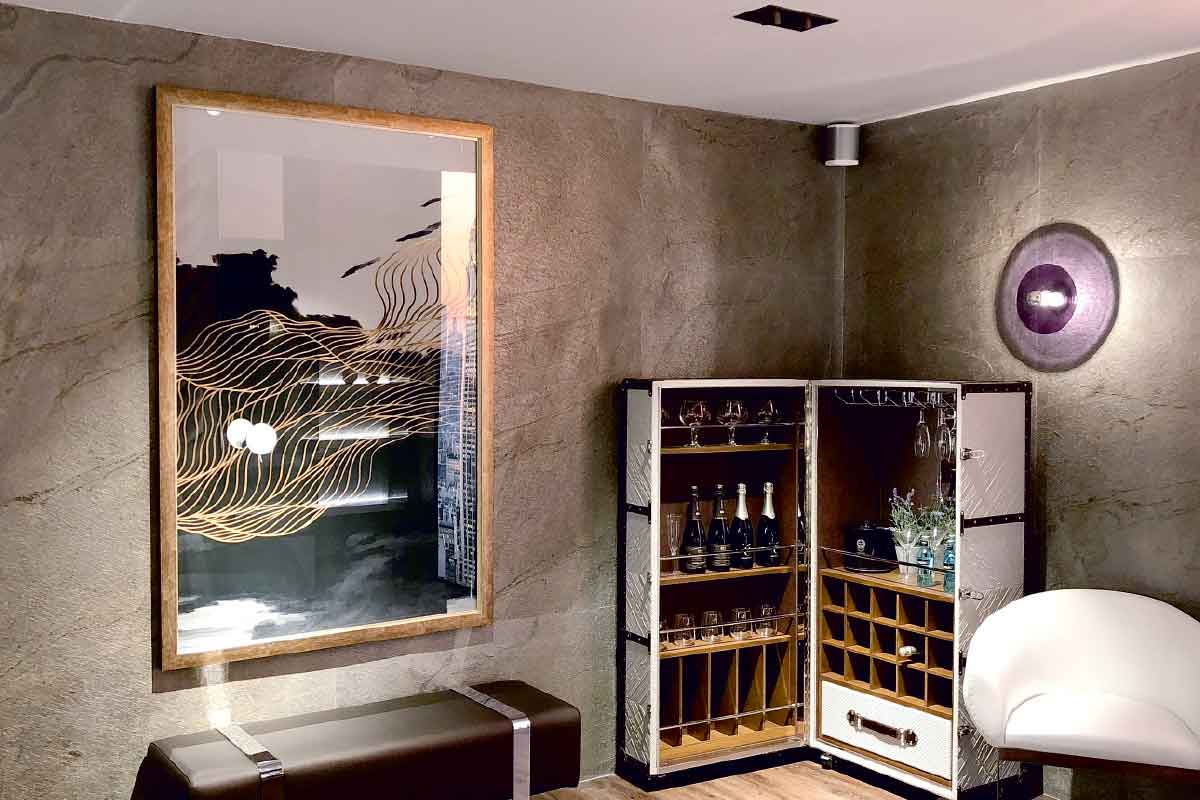 Flexible stone veneer is made by stripping and peeling a thin layer of metamorphic stone like marble. It isn't heavy like regular stone slabs. It is available in sheets, which makes it easy to transport and install. Resizing stone veneer sheets to fit into any space is also a breeze.
Here are the top benefits of purchasing stone veneers from Slateskin
Flexible and lightweight
Easy to install
Weatherproof – works well for outdoors as well
Durability – lasts for years to come
Easy to maintain
Easy to install – doesn't require any special tools
High strength
Cost-effective – pocket-friendly
Suitable for all interior styles
What makes Thin Stone Veneers the Ideal Choice for your Home in Bangalore? 3 Main Reasons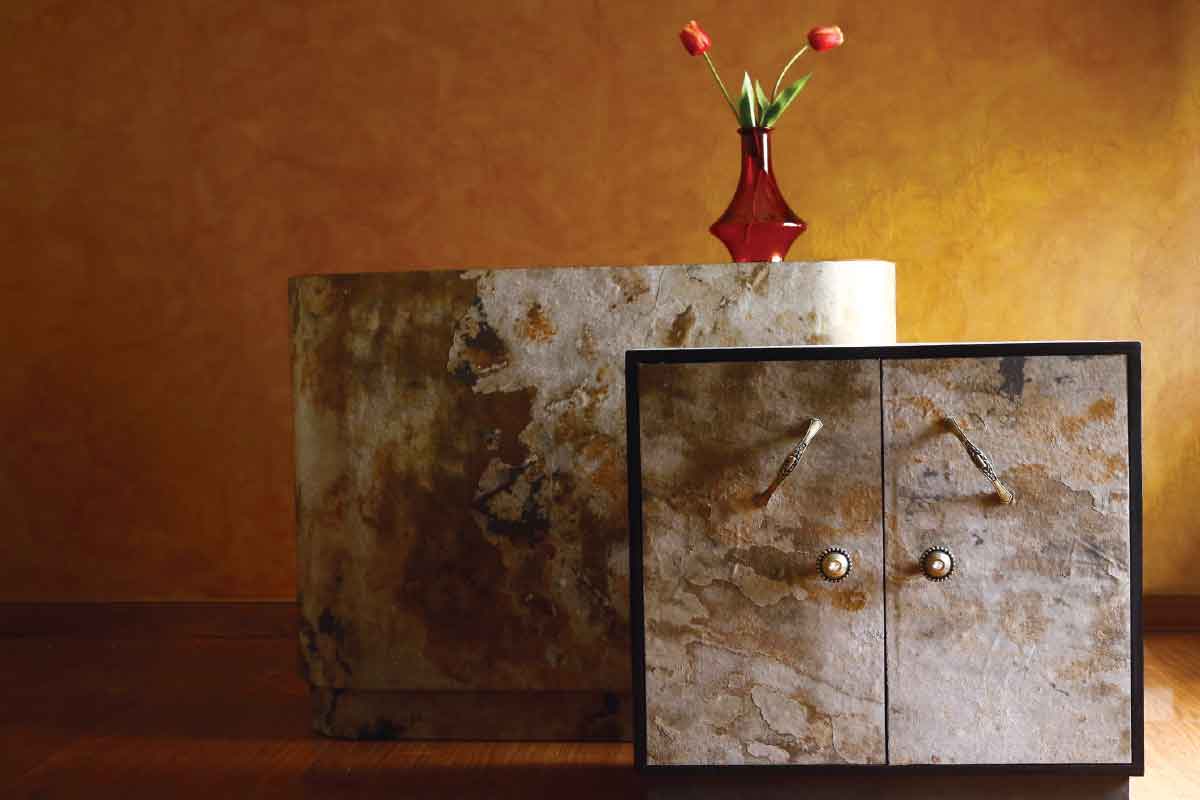 Easy to handle
Stone veneer panels are significantly lighter than natural stone slabs. It is reinforced with lightweight aggregates, which increases product durability without adding to the total weight of the panels. This makes it easy to handle during transportation, installing, and repairing (if needed).
Plenty of Choices
Stone veneers are available in a wide range of colours and textures. They resemble natural stone surfaces to a T. You can choose the right choice that works for your interiors. The modern range of stone veneers manufactured by Slateskin last for years to come, without any troubles. You don't have to worry about replacing them later down the line.
Above all, Affordable
Stone veneers cost just a fraction of regular stone slabs. If you were to install original slate in your home, it would cost you lakhs of rupees. With stone veneer, you can complete the entire installation for just a few thousands of rupees.
Our Popular Flexible, Thin Slate Stone Veneer Collection includes: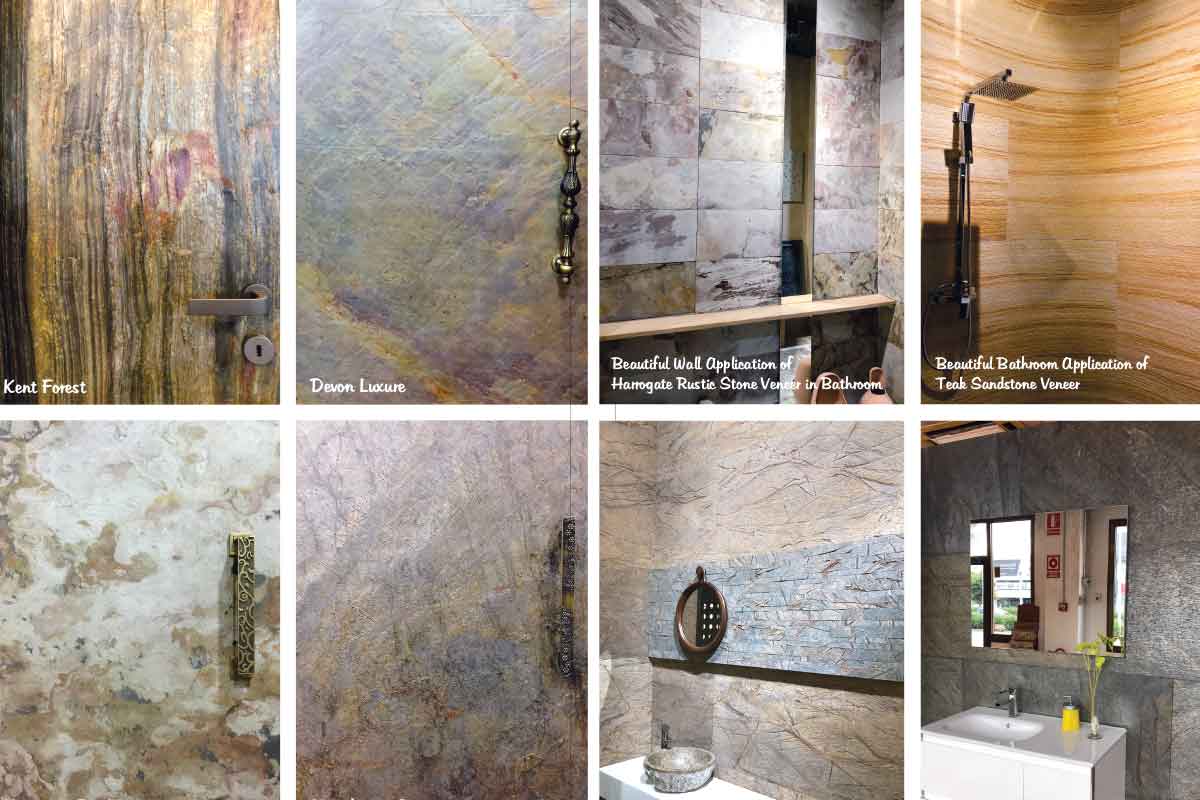 Concrete Grey
Forest Chocolate
Forest Green
Red Sandstone
Cotswold Sandstone
And much more
Why choose Slateskin for Stone Veneers in Bangalore?
Here, at Slateskin the No.1 flexible thin slate stone veneer suppliers in Bangalore, we guarantee you nothing but premium products. We have a wide range of collection at the most competitive prices in the Bangalore market. With years of experience in the industry, and hailing from the heartlands of Rajasthan, stone is in our DNA. We have brought smiles on the faces of our customers globally.
Our goal is to produce stone veneer according to the taste and choices of the customer. We have our team of interior designers and contractors to make orders for you. These experts help you to choose the right stone for the project. To get in touch with us, please do feel free to contact us. Give us a ring at

+91-9871732020

pm@slateskin.com
All these features make our range of 3D stone wallpapers the best 3D stone wall covering in India. For product enquires, you can visit our website or mail us pm@decorslimstone.com. You can ring us at +91- 8285644444.