There's something so charming about stone walls – rustic, timeless, sophisticated, elegant – one runs out of adjectives to describe the beauty of natural stone walls. But, did you know that it's easy to replicate the beauty of stone walls, at a fraction of the price? Check out the incredible benefits of manufactured stone veneers.
What is Manufactured Stone Veneer?
As the name implies, stone veneers are not natural. Rather, they are man-made materials that replicate the beauty of natural stone slabs. Also known as faux stone veneer, it's as stunning as natural stone and is difficult to distinguish from the real material.
Manufactured stone veneer is used in several architectural applications like unique statement walls, exterior facades, bedroom feature walls, showers, kitchen backsplashes, etc. If you're worried that your guests will find out that you have used faux stone instead of natural stone slabs, fret not. It's difficult to distinguish between the two without close and minute inspection.
The Explosion in Popularity of Stone Veneer Sheets
Recently, stone veneers are the numero uno choice for home designers, architects and interior decorators. Here are the three major reasons why stone veneers have exploded in popularity.
1. Versatility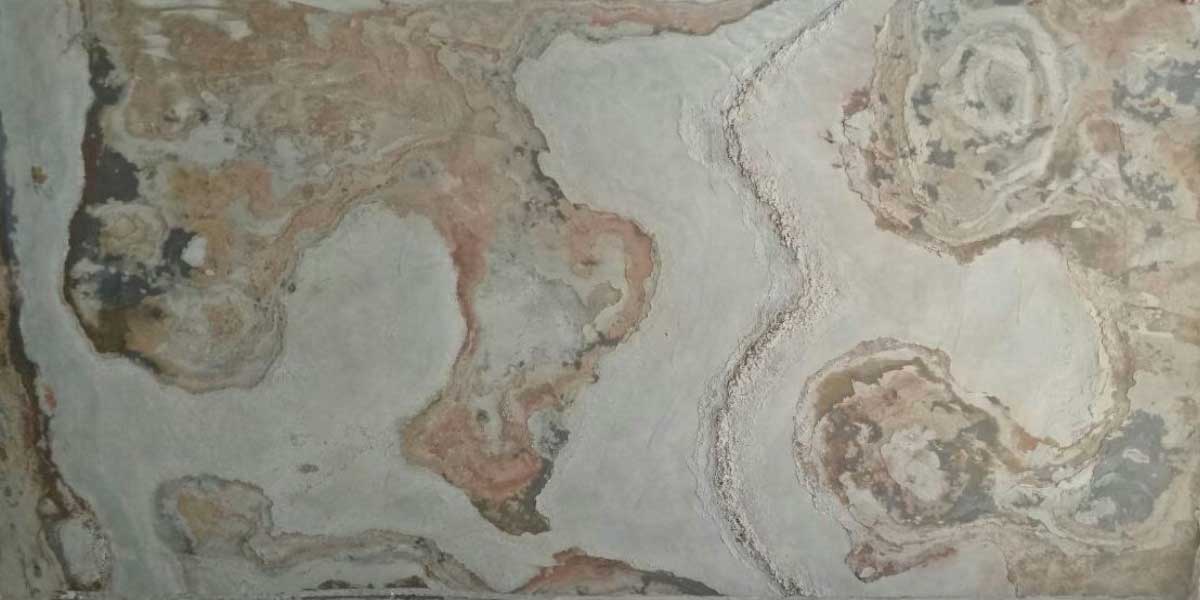 Stone veneers are incredibly versatile – it can be used for both indoor and outdoor applications. Compared with natural stone slabs, stone veneers are thinner and lighter. The lightness of manufactured stone veneers makes it a great choice for all walls, regardless of the structural foundation.
One of the biggest drawbacks of traditional natural stone slabs is that they are extremely heavy. Installing natural stone slabs on thin walls require adding reinforcement of the foundation. This isn't the case with stone veneer sheets. Extremely thin, measuring just around 1" to 2", stone veneers can be installed on all walls regardless of the foundation.
Veneers can be installed on all walls – from traditional brick walls to concrete walls and even on top of plywood.
Here are some of the popular interior applications of manufactured stone veneer sheets – kitchen backsplashes, kitchen islands, fireplaces, entertainment centres, LED TV surrounds, bars, stairways, accent walls, bedroom feature walls, etc.
When it comes to the exterior applications, these are the most popular choices – facades, patios, outdoor verandahs, chimneys, grill area, pillars, etc. Stone veneer sheets are also used to spruce up the landscaping, outdoor fireplaces, etc.
Simply put, stone veneers can be used to add warmth and elegance to both your interiors and exteriors at affordable prices.
2. Hassle-free Installation and Minimal Maintenance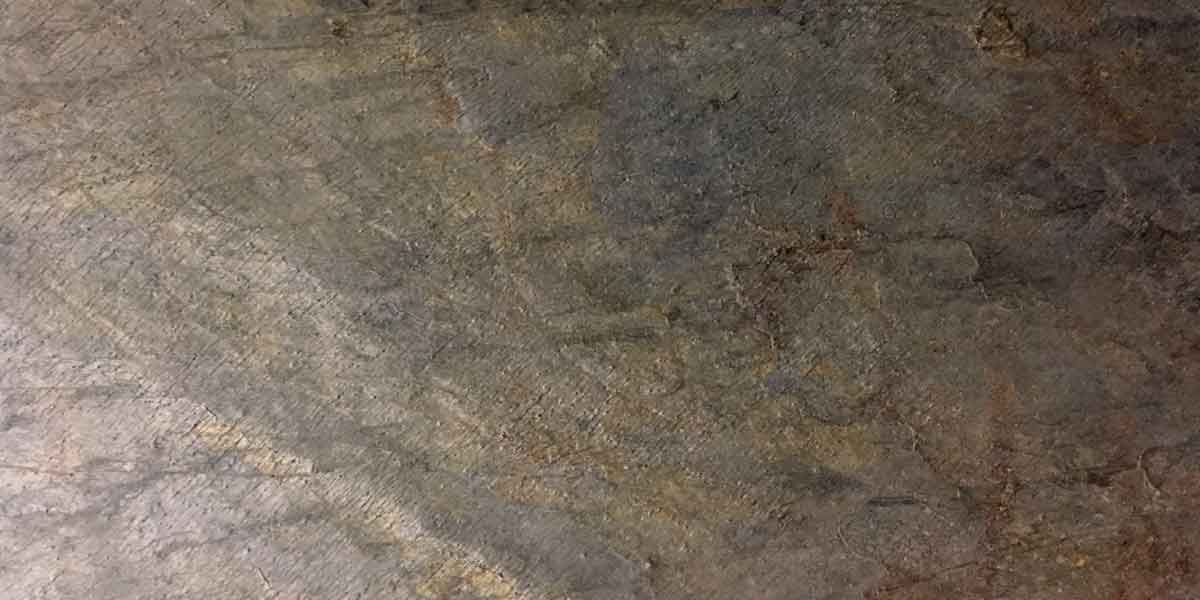 Another huge drawback of natural stone slabs is that it can be applied only on top of certain materials. Stone veneers, on the other hand, can be attached to all surfaces – brick, cement, wood, etc. Also, the installation is super quick, as you don't have to make any structural changes. If you're interested in DIY, you can even handle the installation on your own, without hiring professional labourers.
Here, at SlateSkin, leading thin, flexible slate stone veneer suppliers in Rajasthan, we even have a wide range of peel-and-stick stone veneers. Yes, you read that right. Installing these stone veneers are as easy as sticking décor wallpapers. Peel, arrange and cover the wall in your desired pattern and you're done.
And, when it comes to cleaning stone veneers, the job is quite easy. All you have to do is give it a hard wipe with a regular cleaning cloth and soapy water. You don't have to purchase any expensive cleaners, thereby making your job all the more easier.
Just like natural stone, stone veneers last for years to come. Once installed correctly, you don't have to worry about replacing it. Stone veneers last for generations with minimal maintenance and no repairs.
3. Cost Saving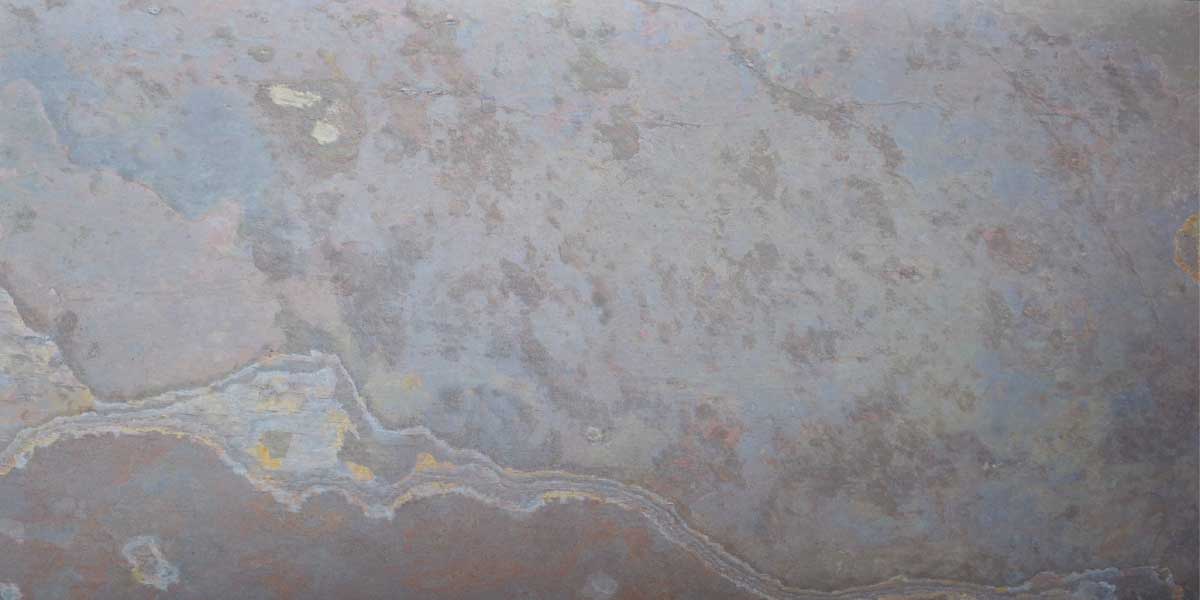 This is one of the biggest benefits of stone veneers. Compared with natural stone slabs, stone veneers just cost a fraction of the price. Stone veneers offer cost savings in multiple ways. One, it cuts down on transportation costs. Since stone veneers are not as heavy as natural stone slabs, the shipping costs are low. Two, it helps in cutting down labour costs. The installation is complete within a few hours and there is no need for reinforcements of the foundation, thus cutting down the installation costs. Three, the price of the material is just a fraction of natural stone.
While these are the three major benefits of stone veneer sheets, there are several other benefits like durability, aesthetical quotient and much more. It's not a surprise that stone veneer sheets are gaining huge popularity in the home décor industry.
If you are looking for premium-quality, stone veneers, then look no further. Here, at SlateSkin, we offer you unique and quality stone veneer sheets at the most competitive pricing on the market. Click here to download our extensive product catalogue and connect with our team for any queries regarding our products.